Aluminium fixed glazed fire door EI 60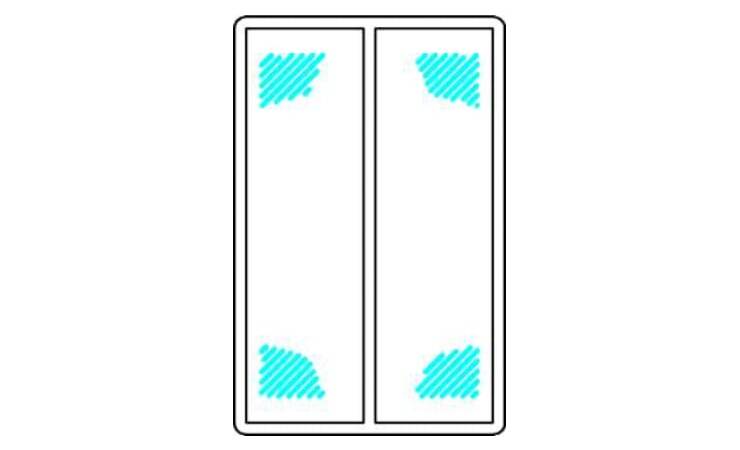 Fixed glazed door EI 60 provided of an aluminium sector at one or more panels certified in compliance with EN 1364-1 regulation
Commercial classification: "VITRALUX".
Made of:
FRAME: fixed panels, glazing beads and finishing sector, fully made up of tubular aluminium sectors size 55 x 78 mm, with double thermic cutting and insertion of thermo-insulating material.
ASSEMBLY: sectors assembly through mechanical fixing with aluminium clamps and steel joints.
GLASS: clear glass for internal use made of glass sheets with clear silicate inserts, EI 60 class.
SEAL: EPDM Double seal for cold smokes. Double thermo-expanding seal for hot smokes.
FASTENING: fastening by screws and expansion dowels for the masonry or with self-tapping screws on subframe or plasterboard.
PAINTING: RAL 7035 light grey
NOTE
Glazed fire door for internal use only.
Internal use glass. If glasses undergo sunbeams or temperatures which exceed 45°C, glasses turn opaque.
The glass is always supplied separately, disassembled and disposable wooden box packed, to be installed by the customer. The glass edge must not come into contact with water or other liquid substances.
Possibility of configuration for outdoor use.