Fire Sliding Doors with CE Marking - Smoke tightness "Sa"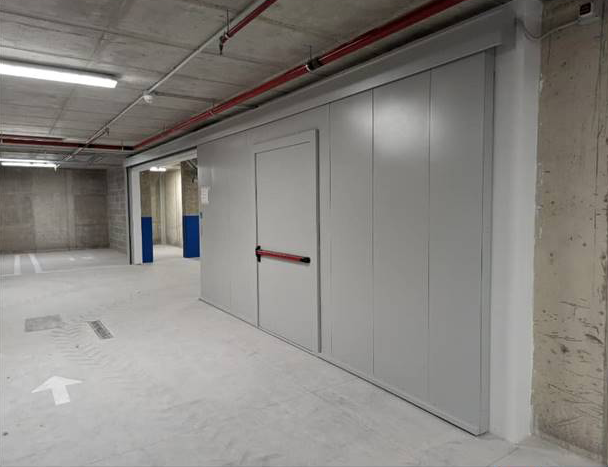 The 'CROSSWALK 120' large smoke-tight sliding door 'Sa' is born, tested according to UNI EN 1634-3.
The sliding fire doors are certified with CE marking according to UNI EN 1634-1 and EN 13241:2016.
Our horizontally sliding fire doors are suitable for compartmentalizing large areas and especially for industrial closures.
"CROSSWALK 120 SLIDING SINGLE LEAF, DOUBLE LEAF AND WITH PEDESTRIAN DOOR. CERTIFIED WITH CE MARKING ACCORDING TO UNI EN 1634-1 AND EN 13241:2016 IN CLASS EI2 120
The solution for separating even very large areas. Modular construction, simple and easy to install. Configurable with one or two leaves and with the insertion of a pedestrian door, it works like a normal door, if opened, in the event of fire the counterweight closes it again, creating a barrier to the action of the fire.