Steel fixed glazed fire door EI 60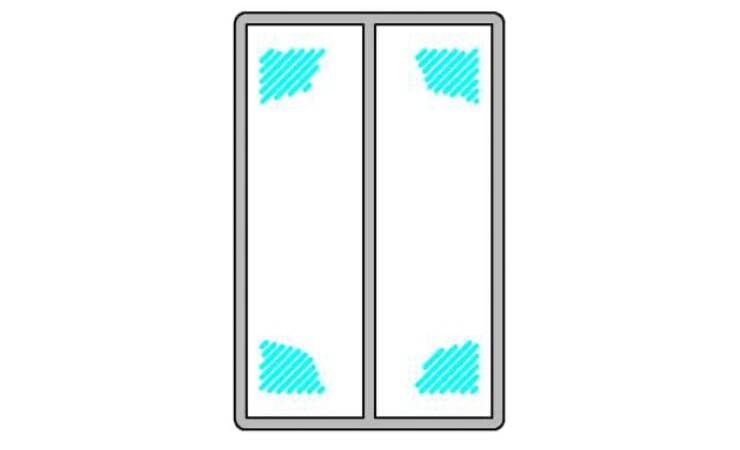 Fixed glazed door EI 60 provided of a steel sector compliant with UNI EN 1634-1 regulation.
Commercial classification: "VECTRALUX"
Made of:
FRAME: tubular galvanized steel section, 15/10 thickness.
GLASS: fire proof glass made of multilayered sheets provided of fire proof material inserts, fastened on the frame through a snap-in glazing bead, side setting positioned compared to the sector thickness.
SEAL: Double thermo-expanding seal for hot smokes set both on glazed door internal parts and frame external boundary close to the masonry.
ASSEMBLY: assembly is carried out through screws and expandable dowels for the masonry or self-tapping screws on steel subframe or on plasterboard.
PAINTING: RAL 7035 semi-matt textured finish powder coated.
NOTE
Glazed fire door for internal use only.
The glass is always supplied separately, disassembled and disposable wooden box packed, to be installed by the customer. If glasses undergo sunbeams or temperatures which exceed 45°C, glasses turn opaque. The glass edge must not come into contact with water or other liquid substances.
Possibility of configuration for outdoor use.